5 Essential Questions To Ask Your Home Loan Consultant
Posted by Admin on July, 28, 2020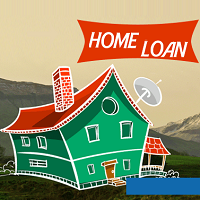 Buying your home is an important decision and with that comes the decision of taking a home loan. And with most of us in need of a home loan, choosing the right one can often get confusing. Here comes the role of a home loan consultant. A home loan consultant is responsible for suggesting you with the correct loan after having determined your financial condition.

However, after having finalized your consultant for a home loan, here are a few of the things that you must ask him before he gets started with the job.
1) Ask About the Comparison Rate
The comparison rate is the one that aids you to work out the true loan cost. It is great in helping you to analyse the interest rates and most of the loan related charges. You can easily use up the comparison rate to compare the various loan consultants and loans and get a much better overview of the best home loan.
2) Ask What Best Rates He Can Offer and About Discounts on First-Timers
The industry of home loan has a bottleneck competition and so, it is wise to ask them about the best rates that they are willing to offer. You are free to come to the negotiation point about the interest rates that the home loan consultants are willing to offer.
More so, sometimes the consultants happily discount and reduce the application fee for first-timers or dole out honeymoon interest rates for new applicants. So, it's better if you can them all about it.
3) Ask About Additional Fees
Ensure that there are no hidden charges or additional fees that you might have to pay for. Some of the additional fees that are not stated in the comparison rate are the statutory fees and Government fees, redraw fees, lenders mortgage insurance, etc. Because you wouldn't attempt to redraw your loan shortly, you must know in advance about what all you have to pay for in the future.
4) Ask About the Documents That You Need to Submit for Application
Different consultants have different requirements, so always ensure that you seek clarity around what exact documents do they need from you to take your application for consideration. Make sure that you dole out all the information to speed up your process. The most basic documentation runs inclusive of income proof, past loan documents, and bank statements.
5) Ask How Much Deposit You Need
Most often, the home loan consultants in Maharashtra are willing to finance purchases of home for up to 95% if you happen to have good savings and employment history. Always bear in mind that you might have to pay Lender Mortgage Insurance against borrowing 95% of the property's value. It might be a wise decision to continue saving your deposit to stay away from extra expenses.

The home loan consultants make your life easier and help you take the best loan as per your financial needs. They do extensive research on the market before offering you any loan-related suggestions and make your home buying process easier and hassle-free.
This entry was posted on July, 28, 2020 at 17 : 07 pm and is filed under Home Loan Consultant. You can follow any responses to this entry through the RSS 2.0 feed. You can leave a response from your own site.