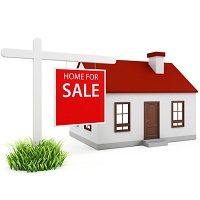 A common expression in the real estate field is that '20% of agents make up 80% of the overall company.' The saying is valid in most local markets. And if you look carefully at your neighborhood, you can even see a couple of property selling services that take a greater share. Each local real estate market has a variety of competent, educated, certified, professional, and customer-focused real estate agents. But the question is how can you get to such an agent when eliminating those not so good ones?
The points discussed below will help you choose the best property selling service.

Evaluate Their Expertise in the Local Neighborhood
The first thing you have to do before finding a service provider is to find out their local awareness. You don't want someone who is unknown in the region and lacks the knowledge of the latest retail patterns. They should be aware of potential changes in the region such as the building of educational institutions, healthcare, telecommunications, or some other improvement of infrastructure. An agent who knows his/her region inside is someone who can find you an outstanding home or easily sell your house. In general, you may ask a few questions to validate your local information.

Obtain Referrals from Previous Purchasers
For example, if you wish to sell your old home or purchase a new building in Mumbai, you can make your job convenient and quick by contacting the property selling services in Maharashtra. And what easier way can there be to find a new service provider than getting their names from the new buyers and sellers in the local area? Speak to the people who recently relocated to or sold their properties, they will tell you a great deal about the best agents in the region since they have recently carried out studies on this.

Lookup for Correct Licensing
Another thing you must consider when choosing a property selling service is to verify the license. Oh, you will need to verify if the real estate dealers are certified to make sure they are trustworthy or not. You have a list of the approved real estate services in your state's real estate regulatory commission and should verify if the name of your prospective service provider exists. This allows you to review their knowledge and number of projects in depth. You may also assess their track record as a property selling company by testing their license.

Final Words:
It's not easy to buy or sell a property. In today's busy schedule, people have little time to explore the market, search for choices, compare them, and choose the one which suits their requirements. This is why they sometimes require a property selling service that helps them to get their work finished in the buying/sales process. In addition to the analysis that you do when choosing a service provider, the above recommendations are a perfect way to guarantee that you've done the right thing. Make sure you should not hesitate to settle and take your time to choose the right property selling service provider.
This entry was posted on December, 31, 2020 at 16 : 06 pm and is filed under Property Selling. You can follow any responses to this entry through the RSS 2.0 feed. You can leave a response from your own site.