Reliable Real Estate Consultant – Help For Both Buyers And Sellers
Posted by Admin on April, 17, 2021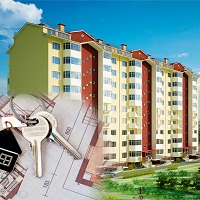 It is tough for a person to strike a good property deal without the help of a real estate consultant. If you desire to do it by yourself, you have to spend a lot of time and money and still, the result may not be adequate. So it is good to leave the property matter to someone who knows the ins and outs of it.
Reliable Real Estate Consultant In Maharashtra usually possess good knowledge and experience in real estate; they connect with a large number of people and comprising of the developer, property owner, buyers, brokers, etc and keep themselves updated with present market trends.

How property consultant is useful for both buyers and sellers?
Real estate consulting companies make your property purchase/selling as hassle-free and simple as online shopping. Most significantly you end up saving/earning a lot of money. But if you go on your own, you may lose numerous good property deals which only property consultants know.
So it is always suggested to take the help of a real estate consultant to buy/sell your property. Rely on a local property consultant to get better property options in your city.
Various companies help people in finding the best property within their budget. You can effortlessly connect with them through their website. When you connect with any of these companies, they take care of everything from property search to ownership and legal formalities. They take full accountability for a property deal and make sure that you don't fall prey to fraudulent activities.

People travel to cities for jobs and education and finally settle thereby owning a home. Metro cities are hot places for higher education and employment. These cities deliver ideal living conditions and thus attract millions of people every year. Real estate developers are functioning hard to accommodate the growing population of the cities. They need property consultants to develop modified and attractive real estate projects.

Key Features to Look in a Real Estate Consultant:
Portfolio
The first thing you need to confirm is that your candidate has a valid license. You want a candidate that has no prior history of legal complaints against them. Browser the net and find how well listed your probable consultant is. Given the high probabilities that the potential buyer will find you from the internet, your consultant should be tech-savvy sufficient to optimize your listings so that you get found easily. This contains showing how their listings target specific keywords for your area like "sell my house fast, ", "Home for sale, (Description), (Region). Your consultant must have a decent understanding of the internet and search engine

Knowledge of the Market and Purchase Process
How can you evaluate whether your real estate consultant has any of these in them? You can start by arranging an interview. Throughout the interview, you can start by asking them to give you an overview of the neighborhood, it's present standing in the market, and why it has sufficient potential for your investment.

Communication and Negotiation skills
Your real estate consultant must be capable to simplify and explain problems to you. She/he must also be motivated to remain in touch with you often- effective communication is integral to good consultant-investor relations.
This entry was posted on April, 17, 2021 at 14 : 25 pm and is filed under Real Estate Consultant. You can follow any responses to this entry through the RSS 2.0 feed. You can leave a response from your own site.